This is one of my favorites for a hot day or if I have left over chicken. I'm sorry that this recipe doesn't have exact measurements. I kind of just make it up as I go along when I'm cooking it.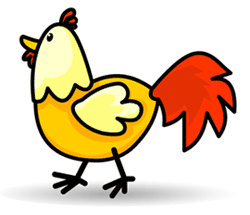 Ingredients~
about 4 cooked chicken breast
about 5 boiled eggs
2 or 3 tbsp dill pickle relish
2 or 3 tbsp sweet pickle relish
2 or 3 tbsp light mayo (NOT miracle whip)
Tony Chachere's Cajun seasoning
to taste
Chop up chicken into small pieces and place in mixing bowl. Grate or chop (I prefer chopped) eggs and add to bowl. Add other ingredients and stir. Cool and serve with crackers or as a sandwich.